EVENTS AND NEWS OF FIRST CHRISTIAN CHURCH, SOMERSET, PA
Love God, Love Others, Make Disciples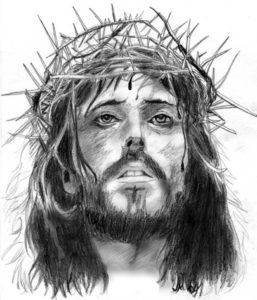 The Passion of the Christ Drama
Friday, April 7th at 7:00 PM
First Christian Church presents a live drama depicting the suffering of Jesus with a dramatic recounting of his trial, beatings, and crucifixion. Come experience it for yourself with audience participation. Parental discretion is advised. Some portrayal of Jesus' sufferings may be too graphic for young children. The evening will include a time of singing at the beginning and will end with communion. Reflect on the suffering that Jesus went through to pay for our sins on the cross.
CRAMER BIBLE STUDY (All Adults welcome)
Cramer Small Group Bible Study will meet on Thursdays, beginning at 6:00 pm at 130 West Union Street, Somerset, PA. This is a great group of people. If you are new to the church, it is an excellent way to meet other believers and grow in your faith. If you have any questions, call Dane at 814-442-8087.
Ladies Retreat at Oakdale Church. Renew 2023 with the theme of Reveal will be held at Oak Dale Church at 9201 Mason Dixon Highway, Salisbury, Pa on Friday March 31 from 6-9 pm and on Saturday, April 1 from 8:30 am to 3 pm. Lunch will be provided. It is free. An offering will be taken to help cover expenses. Naomi Byler and Vickie Marsh Bierman will be there. Register online at www.oakdalechurch.net/revew or by calling 814-662-2547.
ASH WEDNESDAY & UPCOMING LENT SERVICES
• Lent Wednesday Services will be held at the First United Methodist Church (149 West Patriot Street, Somerset) on Wednesdays, up to April 5th for Easter beginning at 11:30 am. Music begins at 11:30 am and Service at 12 noon. There is a free lunch provided afterwards.
FCC CHILDREN'S NINJA WARRIOR EVENT
• A Children's Ninja Warrior Party will be held on Sunday, April 23rd, 2023 from 12 noon ~ 1:30 pm at Laurel Highlands Gymnastics located at 120 Bunyan Drive, Somerset, PA. A light lunch will be provided immediately following the church service before heading to the party. A sign-up sheet has been posted at the information station along with a waiver to be completed (both sides) by a parent/guardian and returned (signed) to Sarah or Matt Rouch. Please contact Sarah or Matt with any questions.
PLEASE PUT THESE UPCOMING EVENTS ON YOUR CALENDAR!

Good Friday Drama ~ "Passion of the Christ" on Friday, April 7th at 7 pm.

Sunrise Service on April 9th at 6:45 am at the Sherbine's Barn.

Easter Worship Service on April 9th at 10 am (Bell Choir special music)

Ladies' Potluck Night on Saturday, April 15th at 7 pm.

Men's Pizza & Game Night on Friday, April 28th at 6 pm

Many other events are planned for May, June, July, & August. Watch The Loop and
Sunday's Bulletin for a listing of events, dates, & times.
YOUTH GROUP
• The Youth will meet at 7 pm every Thursday evening here at the church.
SUNDAY SCHOOL CLASSES AVAILABLE ~ 9:00 am
9 am ~ Youth Class For grades 5 ~12 ~ Meets in the Lounge on the second floor. Teachers: Judi Mickey and Jana Williams
9 am ~ Golden Achievers Class: Topic: Golden Achiever's Class meets on the main floor. We are studying "The Life of David". Teacher: Brent Williams
9 am ~ 99 & Under Class (Teacher: Dane Cramer) AND the Women's Sunday School Class: (Teacher: Anne Williams) will combine classes for the winter months. They will meet upstairs by the elevator.